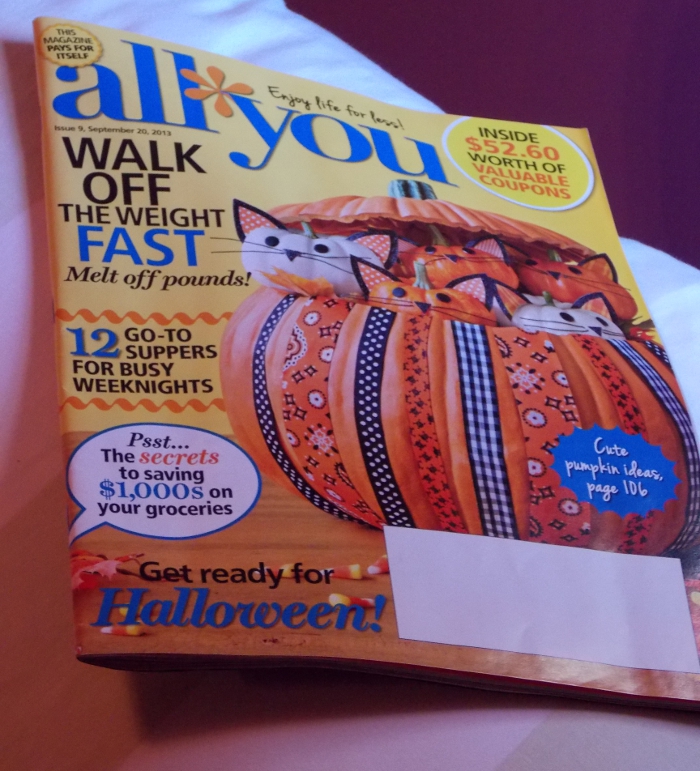 Because I'm so very frugal, I get free issues of All You magazine for review consideration. 😉
I just received my favorite issue of All You ever. When I pulled it out of my mailbox, the first thing I saw were these adorable Halloween crafts on the front. You guys know how much I love Halloween – I get ridiculously excited when I see fun Halloween recipe books or craft how-tos. Jai has been with me many times at the supermarket checkout when I'll be marveling over the latest recipe for Ghost Shepherd's Pie, or what have you. Before Pinterest, I used to buy these magazines pretty frequently – and I still love them, although I'm more pressed for time these days!
But then I flipped the magazine over: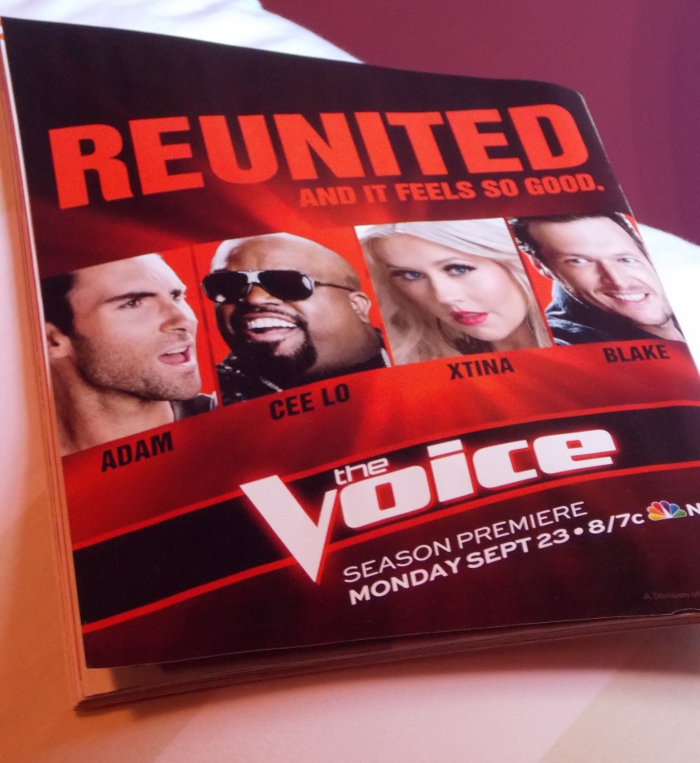 Yep, an ad for The Voice! I have purchased magazines before just because they had a Maroon 5 article in them. So this magazine has Adam Levine, Halloween crafts, AND coupons! I can't think of anything I could possibly add to make it better. 😉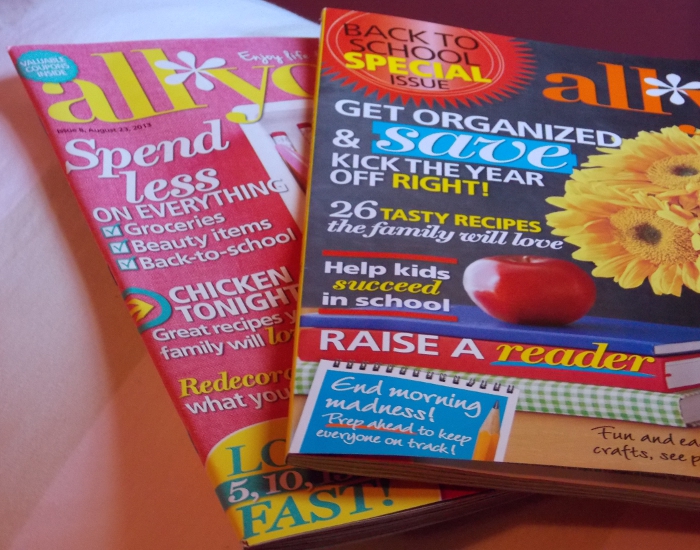 I haven't had much time to flip through magazines recently with all the traveling we've been doing. You'd think that being in a car for 5 hours would be the perfect opportunity for this, but ironically I've had my head buried in my iPhone most of the time writing work emails. I did, however, clip a cat food coupon out of August's issue of All You for one of my friends who has cats and appreciates savings. I actually tucked a couple of cat food coupons into her birthday card, because that's the exciting kind of friend that I am. 😉
All You also put out a Back To School issue filled with hints and tips for parents getting back into a Fall routine with their kiddos. There's some yummy recipes in here also, along with a few coupons, although this is mostly a content-based special than a coupon-packed savingspalooza like the standard issues.