This has been quite a memorable spring for us! As you know, Jai and I have been on the Nutrisystem Nation Blogger Panel since June 2012. I'm pleased to say that we just wrapped up the program and lost a combined total of 86.9 pounds, 13.9 BMI points and 55.7 inches! Yeah! Currently, we are transitioning off the program, eating Nutrisystem dinner entrees with our own lunches and breakfasts. Prior to our last week, I placed an order on Amazon in anticipation of our transition: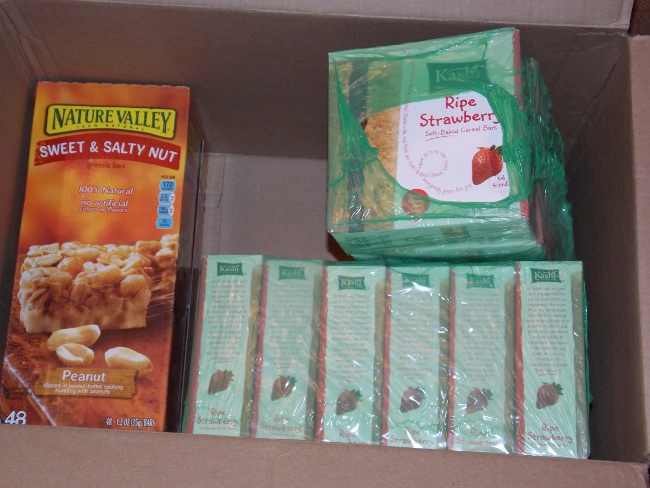 I ordered a Nature Valley Sweet and Salty Peanut Granola Bars – 48 Count Box (Amazon Associates Link)
for $20.45 and two orders of Kashi TLC Cereal Bar 6-Count Boxes (Amazon Associates Link)
for $12.80 each. I had some Amazon gift cards saved up, so it didn't cost me anything out of pocket. I chose these because the portion size/calories and nutritional information match up with the type of things we've been eating on Nutrisystem, so these make for effortless breakfasts & lunches. Initially, I planned to do a big batch of freezer cooking before phasing off Nutrisystem; however, we are remodeling our kitchen this month, so I realized it just wasn't going to be practical. Having the kitchen torn up is going to make food preparation a lot harder, so I wanted to go easy on myself the first month with pre-packaged foods that will be ready to go without any prep.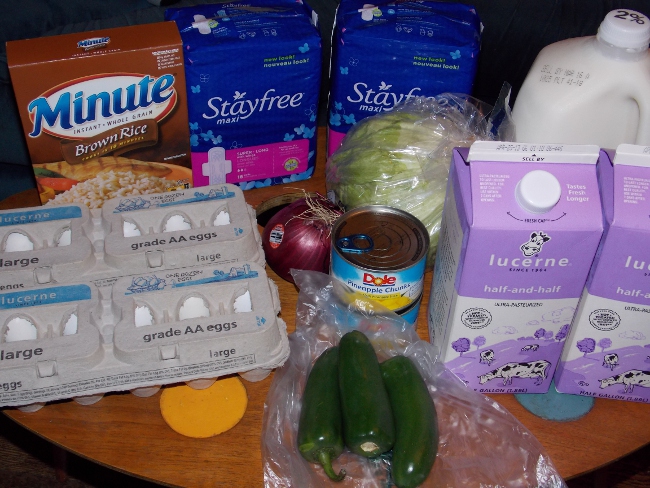 In addition to the pre-prepared meals, we'll be continuing to supplement with fresh foods as we have been on Nutrisystem. The photo above show an example of the type of things we've been picking up – eggs, brown rice, fruit & salad supplies. I snagged some savings on the Minute Rice and Dole Pineapple using coupons from the February issue of All You Magazine – I've been getting press copies of the magazine in the mail all year, which has been really handy. Since I run this site, I will often receive promotional items in the mail for review consideration; and I can't think of anything more frugal than getting free coupons in the mail. 😉 I also used the January issue of All You to save on some cream cheese I bought at Walmart for a recent birthday party I hosted. Many of the coupons in All You are for products sold at Walmart – naturally, since the magazine is only sold in Walmart stores! – so it can be hit or miss whether I can use them or not, since I can't get to Walmart often due to the distance; but I have still gotten some useful coupons from it. And of course it's always fun reading the frugal articles and recipes!
Readers: Gotten any good deals this spring?