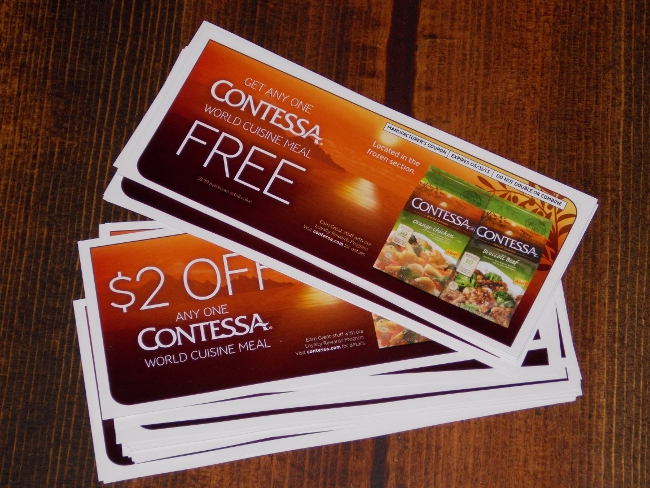 a Rafflecopter giveaway
Happy Friday everyone! Today we're sending out congratulations to Super Coupon Girl reader Jules on winning our Contessa World Cuisine coupon giveaway. Enjoy your slew of free dinners, Jules!
My free Contessa coupon stash came in really handy over the holidays – we were invited to a New Year's Eve party at a friend's house, so as my contribution I picked up 6 bags of these meals so that we could cook them up at his house as a nice dinner/late night snack/carbs to absorb beer. 😉 We cooked the Orange Chicken and Mongolian Beef on our friend's wood-burning stove over the course of the evening, and it was a big hit. I hope everyone else had a nice New Year; here's to a great 2013!