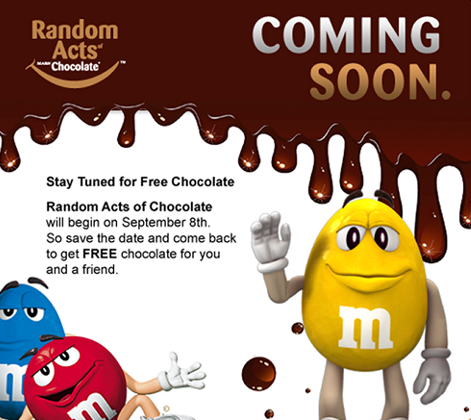 I just wanted to give you the heads-up that Mars Candy will be giving away free product coupons tomorrow, September 8th, on their Facebook pages. The offer will be available to the first 50,000 people who sign up, but it doesn't say what time it starts at. Here are the participating Facebook pages:
Twix
3 Musketeers
Snickers
Milky Way
M&Ms
If you're interested in this offer, I'd recommend that you "Like" these pages now and keep an eye on them tomorrow. I believe this offer will be one per person only – I don't think you'll be able to sign up for a free coupon on each page – but if one page is getting too slammed with traffic, you can try signing up on another.
Thanks to Deal Seeking Mom for the reminder & links!