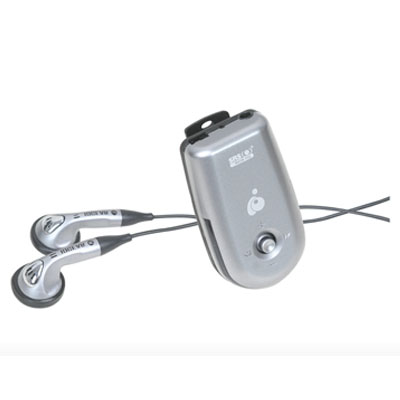 Are you in the market for a Bluetooth Audio Transport? This device works as a wireless headset with earbuds, and retails for around $50+ normally. Well, Mwave has a special offer where you can get it totally free after mail-in rebate with free shipping – and if you shop through Ebates, it will cover the cost of the stamp to mail the rebate in, too! Here's the details:
1. Go to Ebates and login or register, then search for Mwave and click through for 2% cashback. New to online rebates? Click here to read my article, "How I Save Money With Online Rebates", to learn all about it!
2. Once on the homepage, you should see the deal on the homepage – it's for the IOGEAR GBMH221 Bluetooth Audio Transport – headset – Ear-bud, in case you have problems finding it.
3. Once you get to the page, sign up for their free "M" club to get the discounted price of $19.99. On the product page, you should see a link to click to download the mail-in rebate form, good for a $20 rebate on this item. Shipping is also free, and you will receive a $1 coupon towards your next Mwave purchase as well.
4. The 2% cashback from Ebates comes to .39 cents, so that pretty much covers the cost of the first-class stamp to mail the rebate in – especially if you bought .39 cent stamps!
Can't go wrong with completely free! I picked one of these up as a fun stocking stuffer item. Be aware that this deal will probably go very fast, so if you do not see the same prices or the rebate form, then it is likely sold out.
Thanks to SlickDeals for the heads-up!