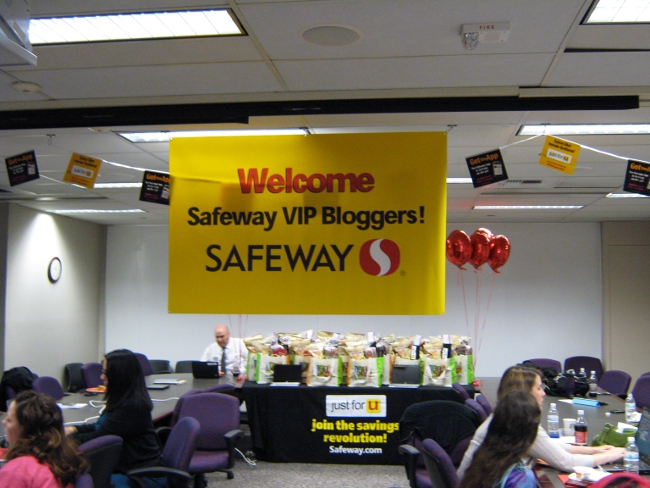 Yesterday, I traveled to the Safeway Portland Division Office for a special VIP blogger event. During this event, we would receive an inside look at Safeway's newest savings program and have the opportunity to meet other local bloggers. With as much time as I've spent dissecting Safeway's coupon policies, I was excited to have the chance pick the brains of the people behind these programs. I also couldn't wait to meet some old blogger pals and make some new ones!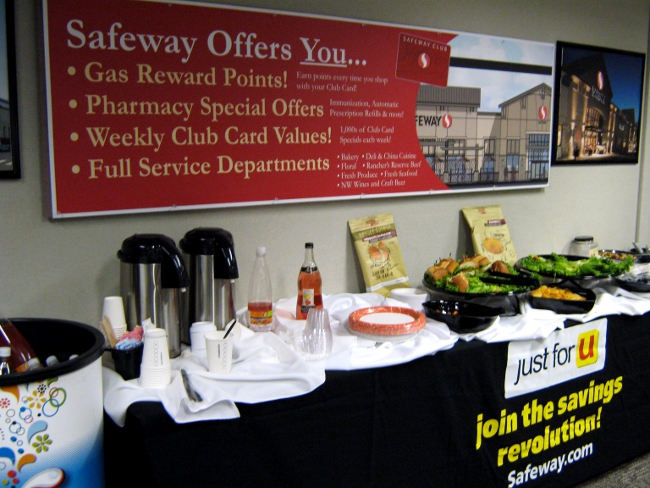 The event started in the morning and lasted until mid-afternoon. Safeway provided us with a large breakfast and lunch buffet during the event, including the best pasta salad I've ever tasted. As we joked, you will never go hungry at a Safeway event!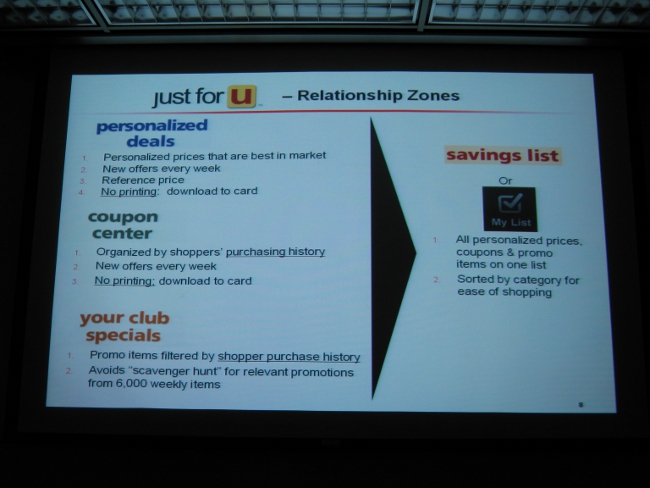 After breakfast, we watched an in-depth presentation outlining the Just4U program and were able to ask questions pertaining to Just4U and Safeway coupon policy in general. I have a wealth of information to share with you from this event, which I'll be detailing in a separate post later today.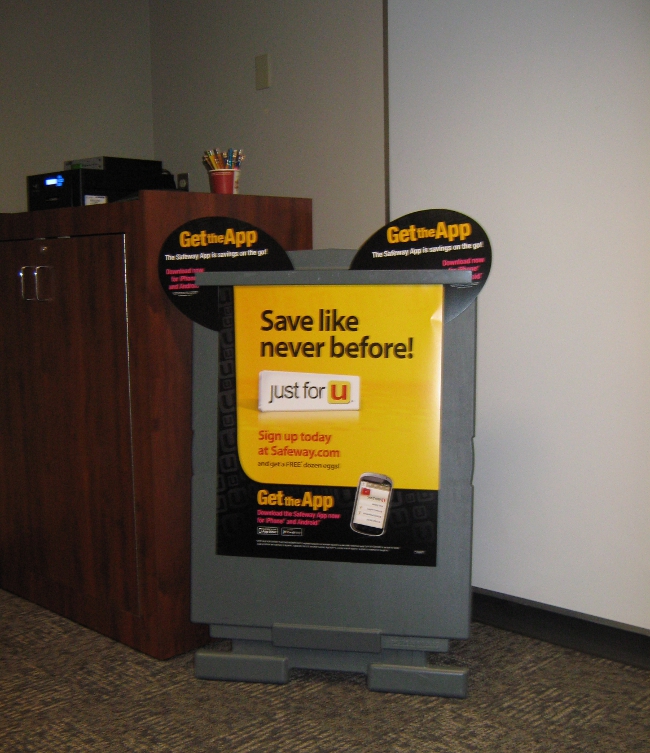 After the presentation, we got on our laptops and loaded up the Just4U portion of the Safeway website in order to load coupons and sales to our club cards and create a list for a shopping expedition to a local store. This was my first time using Just4U so it was a fun challenge to get to grips with it in a short time period and create a shopping list on the fly!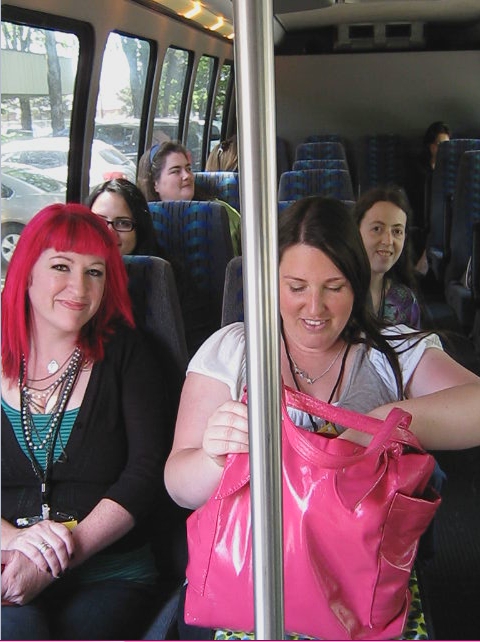 We all loaded on to a shuttle bus headed for a brand new Safeway store in Oregon City.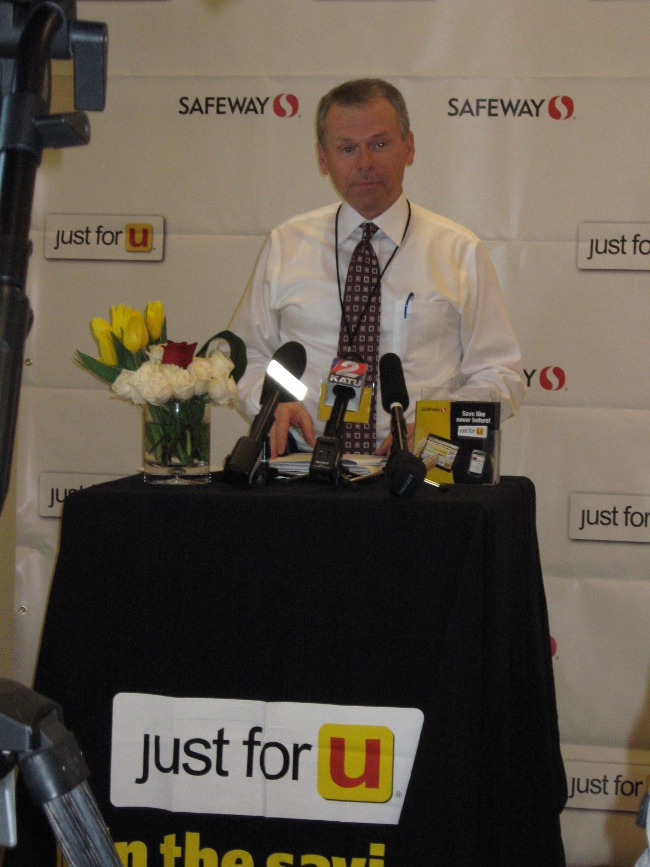 Once we arrived at the store, we attended a press conference with Steve Frisby, President of the Portland and Seattle Safeway Divisions. After that wrapped up, we began a shopping excursion courtesy Safeway, using the list we had printed earlier. Another blogger and I joked that it felt a little like "Supermarket Sweep" – which used to be one of my favorite shows, by the way!

During my shopping trip, I had a camerman from KOIN 6 news (Hi Justin!) following me through the store and interviewing me as I worked out my coupon deals on the spot – more on that later!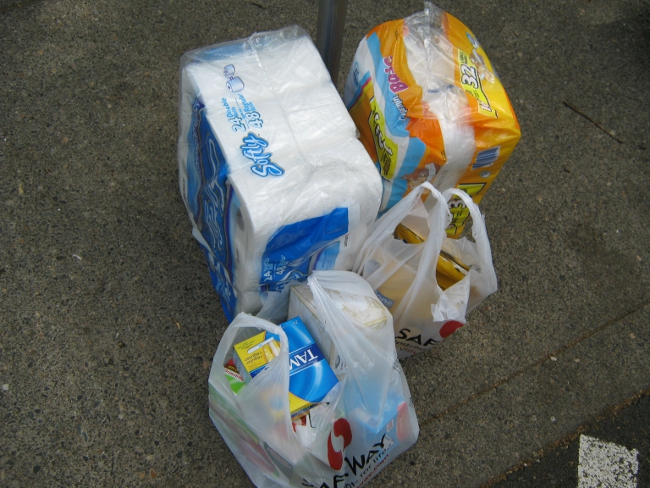 Once all the bloggers had finished shopping, we loaded up our groceries and headed back to the Portland Division Office. Steve insisted on helping us carry all our groceries, so it was pretty surreal to have the president of our local Safeway division loading toilet paper into my car for me!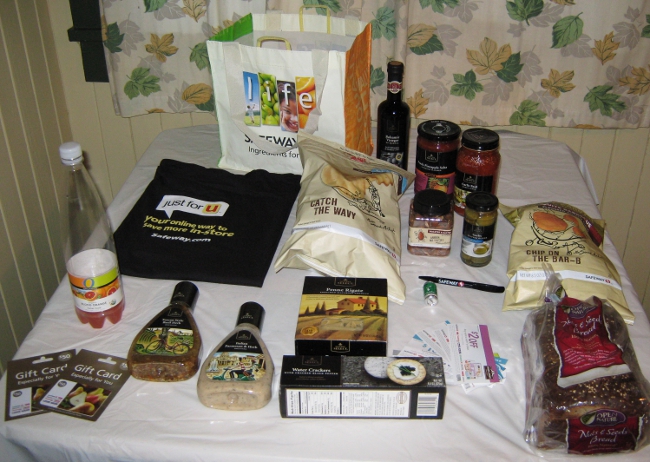 After our shopping trip was finished, we went back inside for a wrap-up Q&A. Afterwards, we were each given a lovely gift bag as a "Thank You" from Safeway for attending. Included was food, coupons, gift cards, and some neat Safeway promo items, such as lip balm shaped like Refreshe soda!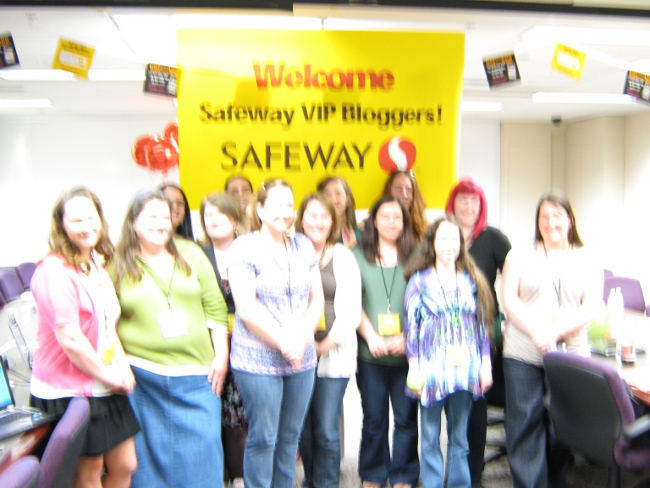 Here's a group shot of all of us who attended – I know it's blurry, but I swear I'm in there somewhere!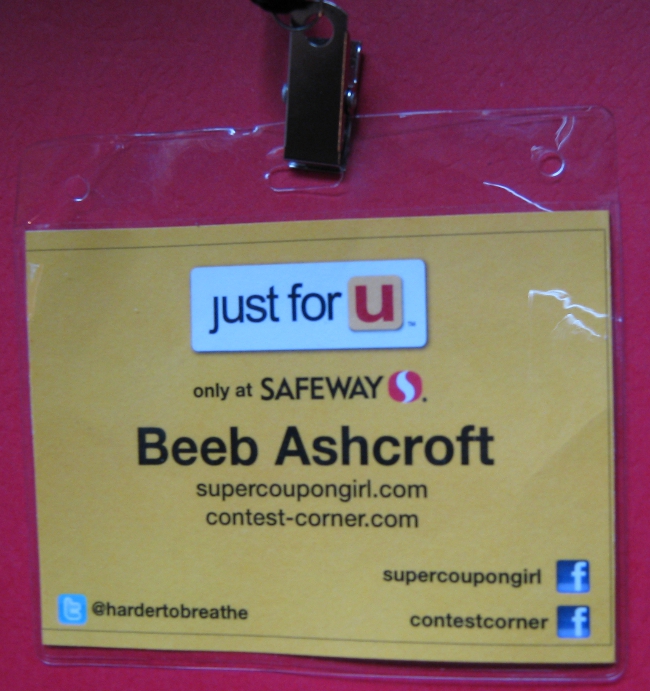 It was an awesome day – very informative and fun. I really enjoyed meeting everyone at Safeway as well as all the fantastic bloggers who attended!