As I recover from this major knee injury, I've gradually been able to resume some of my normal activities one by one. I'm slowly but surely starting to clip coupons and shop again, and since I felt up to it today, I finally got a chance to reorganize my coupon stash. Since I've been out of commission for so long, my coupon cabinet was full of coupons that had long since expired.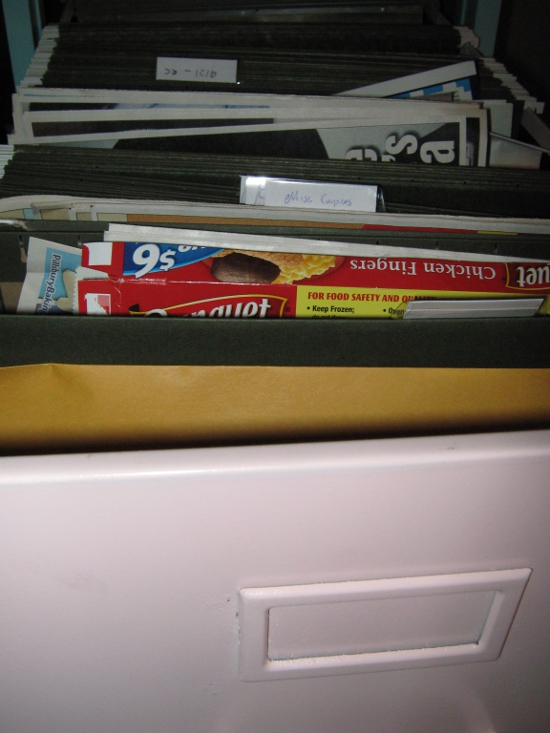 This filing cabinet is filled with folders, which I use to file coupon inserts by date. I went through all of the folders and recycled everything – since these are so far out of date, they're too expired to send to military families.
This is like reverse dumpster diving! 😀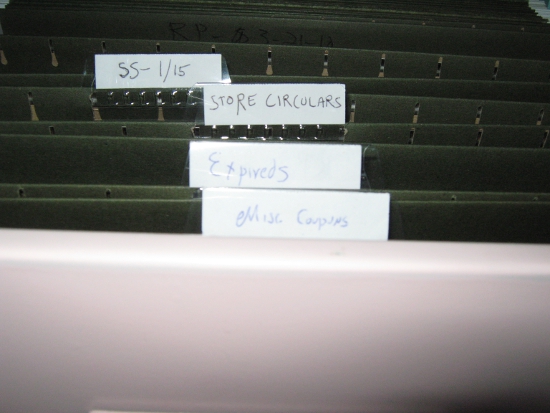 With all the old coupons purged, I had room for my most recent insert, as well as my current store ad circulars. The "SS – 1/15" stands for Smart Source, 01/15/12 edition. By filing them this way, I can quickly and easily locate the coupons that I need.
Here's to a fresh start, new coupons, and better health! 🙂